Rescues in need of a forever home . . .
If you are interested in becoming a Foster or Adoption Please fill out an Application. We ask that you Please be patient with us as we review applicants in search of the best fit for each individual rescue who meet all of our qualifications for a suitable Foster or Forever home.
Our Adoption Process...
Adoption fees vary for each animal. Fees will depend on the cost of the overall vetting and any special needed vetting per animal.
There is an adoption application that must be filled out and submitted. We ask for vet references and two personal references.
We also ask to do a home check, if the potential adopter lives out of state we will find a rescue in their area who will do the home check for us.
You will be asked to sign an adoption agreement upon adopting any animal from our rescue.
All incoming rescues will now be microchipped starting in June 2016.
All rescues will have a spay/neuter contract or be spayed or neutered before leaving LYR.
All owner surrenders must fill out and sign an Owner Surrender Form: Owner Surrender Form
Reese is a 5 yr old 5 lb. purebred neutered male Yorkie who is up to date on shots. Gets along well with cats, others dogs and kids. He was surrendered do to being unable to potty train. He wears belly bands and will need to go to a family who has a lot of time and the ability to get him potty trained. If you are interested in Reese please fill out adoption application.
Gizmo (above) is a 13 yr old pure breed Yorkie. His fur brother Ernie (below)is a 11 yr old Yorkie. They are a bonded pair and will need to be adopted out together. They are very playful and will need to go to a family who can handle two active senior pups. They are also in need of someone who will has and will take the time to get them fully potty trained. If you are interested in Gizmo & Ernie please fill out an application.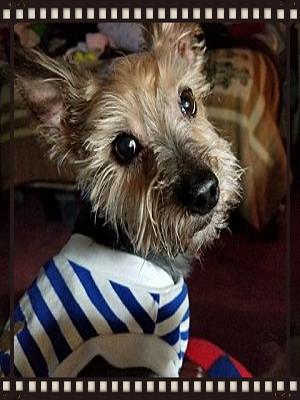 Ernie / Information is above
Sadie is a pup who is a 10 ry old as lb. spayed purebred female Yorkie. She is potty trained and get along well with kids and other dogs. She is a Special Needs pup who is blind and deaf and will need a home with someone who is able to provide her with some TLC and get her use to here new surroundings. Her foster Mom says she is the sweetest little girl and loves to be cuddled and loved on. If interested in Sadie please fill out the adoption application.