Our Adoption Process...
Adoption fees vary for each animal. Fees will depend on the cost of the overall vetting and any special needed vetting per animal.
There is an adoption application that must be filled out and submitted. We ask for vet references and two personal references.
We also ask to do a home check, if the potential adopter lives out of state we will find a rescue in their area who will do the home check for us.
You will be asked to sign an adoption agreement upon adopting any animal from our rescue.
All incoming rescues will now be micro chipped starting in June 2016.
All rescues will have a spay/neuter contract or be spayed or neutered before leaving LYR.
All owner surrenders must fill out and sign an Owner Surrender Form: Owner Surrender Form
Important
Little Yorkie Rescue is a FOSTER ONLY RESCUE. There is no facility for you to visit to view the available rescues. Please Do Not show up at the owners home unannounced.
Thank you!
We are in desperate need of

Fosters
If you are interested in becoming a Foster or Adoption Please fill out an Application. We ask that you Please be patient with us as we review applicants in search of the best fit for each individual rescue who meet all of our qualifications for a suitable Foster or Forever home.
Harper, is a Silky terrier who weighs ? She just turned a Year old, gets along with other dogs, is fully vetted. She is a runner so must have a fenced in yard. She has been with older children, loves everyone. Is 90% house trained according to owners.
Stella is about 12 yrs and around 8 lbs. She is being surrendered by her owners after being used for years to produce puppies. To read more about her click HERE. If you are interested in fosteringher contact LRY.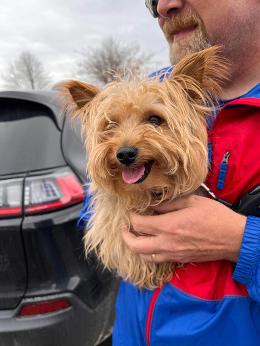 Sammy; is a 10 lb Yorkie who came to us as a stray. He is not up for adoption after a 7+ day hold with LYR. He gets along great with other dogs, e's housed trained. He gets possessive of HIS Person, but is ok once His Person picks him up. He is scheduled to be neutered on Deb 13th. If interested in him contact LYR.
Kiki is a 7 year old Yorkie who , to no fault of her own, is looking for a forever home. According to her owner, she loves kids, gets along great with other dogs but, she resource guards. If interested in fostering hercontact LYR.