Rescues in need of a forever home . . .
If you are interested in becoming a Foster or Adoption Please fill out an Application. We ask that you Please be patient with us as we review applicants in search of the best fit for each individual rescue who meet all of our qualifications for a suitable Foster or Forever home.
Our Adoption Process...
Adoption fees vary for each animal. Fees will depend on the cost of the overall vetting and any special needed vetting per animal.
There is an adoption application that must be filled out and submitted. We ask for vet references and two personal references.
We also ask to do a home check, if the potential adopter lives out of state we will find a rescue in their area who will do the home check for us.
You will be asked to sign an adoption agreement upon adopting any animal from our rescue.
All incoming rescues will now be microchipped starting in June 2016.
All rescues will have a spay/neuter contract or be spayed or neutered before leaving LYR.
All owner surrenders must fill out and sign an Owner Surrender Form.
Those rescues that do not have an Adoption Fee listed are still in need of additional vetting.
Otto is a 5 yr old, 6-7 lb Yorkie mix. He is not house trained and will need a home where someone has the time and patience to work with him. He is very well behaved and trained in other aspects. He is good with children and other animals. He is fully vetted and ready for his forever home. If interested in Otto please email littleyorkierescue@yahoo.com

Adoption fee; $400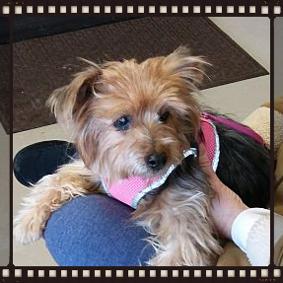 Eva is a is 8 years old, 10 pounds Yorkie who came to us through another rescue. She is fully vetted, potty trained. They said she was aggressive and a biter and does not get along with other dogs. When she went to see our vet it was discovered that she had ear infections in both ears and a paw infection. She is blind in one eye and has dry eye in the other but, she is on medication for the eye and it is working well. The medication cost around $50 and last about three months. She does not like other dogs so she must be in a home by herself. She will need a patient owner, someone who has time to work with her. She is a very loving girl when she wants to be but when she wants to be left alone she will nip to let you know. If interested in Eva please email littleyorkierescue@ yahoo.com
Adoption fee; $400
Remmie is a 7 month old, 7 lb fully vetted Silky Terrier. He does not do well with small children and or big dogs. He is still a puppy and is a High energy pup. He is not house trained but working on it.
Adoption fee; $350
Lucy is very skittish and scared but once she gets to know you she will want to be on your lap. She is a cold baby and needs sweaters and soft blankets to keep her warm. She doesn't like a leash and everything outside scares her. She is puppy pad trained with a few accidents She loves to sleep under the blankets on the bed.She is a little over 1 yr. old and weighs 4.6 lbs. She is fully vetted. BONDED WITH BEAR AND THEY NEED TO STAY TOGETHER! If interested in Lucy and Bear please email littleyorkierescue@yahoo.com
Adoption fee; $500 / both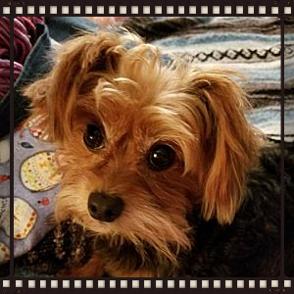 Bear is very friendly. He would rather sit under your chair instead of in it. He will be your guard dog! They both sleep on the bed. Bear keeps watch at the end of the bed. He is puppy pad trained but loves to go outside and take walks.. He is 6 or 7 yrs. old and weighs about 6 lbs. He is fully vetted and ready for his forever home. BONDED WITH LUCY AND THEY NEED TO STAY TOGETHER. If interested in Bear and Lucy please email littleyorkierescue@yahoo.com
Adoption fee; $500 / both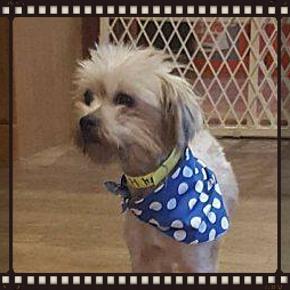 Chandler is a 6 year old 6 pound Yorkie/Shihtzu ,mix. Chandler needs to be an only dog as he does not see to get along with the other dogs. He is fully vetted and ready for his new home. He is a lovebug and a lapdog. . If interested in Chandler please email littleyorkierescue@yahoo.com
Adoption fee; $400