About US:
Little Yorkie Rescue is a small 501 C-3 Non-Profit Organization based in Lorain, Ohio. We are dedicated to finding the perfect, loving, forever home, for the perfect, loving little heart. Little Yorkie Rescue has an EIN number and is registered with the IRS. Little Yorkie Rescue saves small breed dogs that we pull from shelters, rescue puppy mill dogs and accept owner surrenders. We provide them with proper vet care, grooming and a safe environment until we approve and place them with loving forever home. We rely on the hard work of volunteers and donations in order to cover operation and vetting cost.

Our Mission;
Our mission is to take in as many stray, abandoned or surrendered Yorkshire Terriers or Yorkshire Terrier mixes as possible, providing we have available and appropriate foster homes, and provide them with foster care, behavior screening, rehabilitation, health care, with the ultimate goal of placing them in loving forever homes. It is our goal and mission to rescue Yorkshire Terriers from puppy mills, back yard breeders and breeders that surrender their retired dams. We do this to save their lives. If we did not do what we do these dogs would end up in shelters or put to sleep. We aim to educate the public about these types of breeders and the horrific conditions that knowingly place unhealthy puppies in pet shops to be sold to unsuspecting buying who just want a puppy to love and to care for. We also want to educate the public on the nature and behavior of the Yorkshire Terrier, and the duties inherent in being a responsible pet owner, which includes spaying and neutering all companion animals in order to prevent over population and unwanted animals that end up living their lives in shelters and rescues.
In order to accomplish our mission Little Yorkie Rescue needs your help!! Please consider becoming a foster, transporter or making regular donations to the rescue so that we can continue to save lives. Without the dedication of our team and the generosity of other this would not be possible and we are very grateful for all of those who dedicate their time and funding to the pets in the care of Little Yorkie Rescue.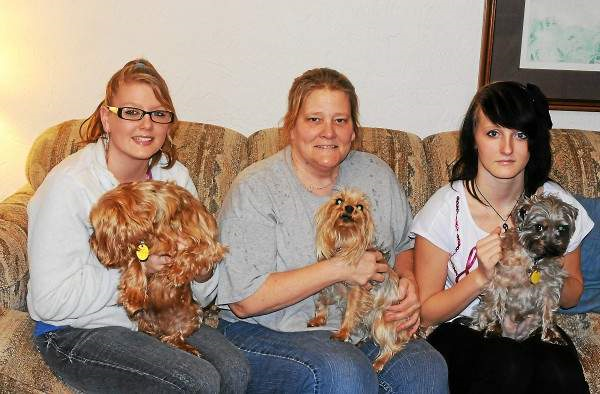 The Morning Journal ...
LORAIN — Avid animal lover Donna Rickard is making it her personal mission to rescue dogs throughout Lorain County. Launching her small rescue agency, Little Yorkie Rescue, in her home this past summer, the 50-year-old Lorain resident said she started the organization as a means of honoring her late Yorkshire Terrier, Sophie.
"I began the rescue in memory of my Sophie who died after being hit by a car some time ago," Rickard said. "She brought so much joy to my life and I wanted to share that feeling with others in the community. Yorkies have such wonderful personalities and their love of life is what prompted me to started Little Yorkie Rescue."
With Sophie as her inspiration, Rickard began fostering "yorkies" and other small dogs in her home, shortly launching her own website to post pictures and help find the dogs their forever homes. "Most of the dogs that come through my agency come directly from breeders so when actually I get them, they are always pretty scared, but as time goes on, they loosen up, find their personalities, and blossom after realizing it's okay for them to be just a pet," she said. Prior to starting her own small-breed rescue agency, Rickard worked for Yorkshire Terrier National Rescue and Live Love Rescue in Cleveland.
Privately fostering dogs for over a decade now, Rickard said the agency has made her effort official and has allowed her to connect misplaced dogs to loving owners. "My favorite part about this rescue is finding the dogs their forever home," said Rickard. "Nearly all the people who have adopted through Little Yorkie Rescue have kept in touch and sent us updates on their rescues. It's wonderful seeing the dogs again and knowing they are getting a second chance at being happy and loved." The rescue only accepts Yorkshire Terriers and other small breeds at this time, but Rickard remains hopeful that the nonprofit will expand to take in larger breed dogs in the near future. "We have a 100 percent success rate right now so I'm very optimistic about the future of Little Yorkie Rescue," she added. "For the meantime, we look to rescue as many small breeds as we can, but our overall mission is to help find loving homes for dogs all over the county."
Partnering with Petfinder.com and 4 Pets Clinic in Avon, Rickard said she has so far been able to take in, treat, and find homes for over a dozen dogs. "We have provided basic vet care for Little Yorkie Rescue over the last couple months and so far things have been great," 4 Pets Clinic Owner David McClelland said. "Donna's a very caring individual and people throughout the county have grown really appreciative of all she's doing for the local animal community."
We have provided basic vet care for Little Yorkie Rescue over the last couple months and so far things have been great," 4 Pets Clinic Owner David McClelland said. "Donna's a very caring individual and people throughout the county have grown really appreciative of all she's doing for the local animal community." With so many purebreds currently sitting in shelters and rescue agencies like Little Yorkie Rescue, Rickard said she wants to challenge residents to adopt rather than shop at their local pet shop if they are considering buying a dog. "A lot of people don't realize that when they buy a dog at a shop they are actually supporting puppy mills everywhere," said Rickard. "They're perfectly lovable purebred dogs currently sitting in shelters right now so I want to encourage people to adopt rather than shop if they are thinking about buying a dog. There are so many advantages to adoption and not only will the shelter or rescue agencies appreciate it, but the dogs themselves will pay you back for it unconditional love and life-long companionship."
Moving forward, Rickard said she hopes to collect enough donations from people in the community to establish her agency as an official nonprofit. "There's not a lot of money in nonprofits so Little Yorkie Rescue relies heavily on donations from the community," she said. "My short-term goal is to raise enough money to become an official nonprofit agency and eventually open up a larger space where I can take foster, rehabilitate, and adopt out dogs of all shapes and sizes." For more information about Little Yorkie Rescue or to get an adoption application, visit their site or e-mail Rickard.
By Adriana Adkins, The Morning Journal
On Line Auction;
Little Yorkie Rescue is happy to announce our On-Line Auction. We have something for everyone and a lot for the fur babies. Please join our auction on Facebook to receive updates on when auctions will take place and to see all available auction items.
This is a wonderful way to help us raise money to pay off our vet bills and help other fur babies in need. In order to raise funding for LYR we host a number of auctions on our Facebook page. All auction items are donated by numerous supporters of LYR and each item is donated with one goal in mind, raising the necessary funding to care for the animals in our care, each and every item is greatly appreciated. Most but not all items are pet related but there is never a time when any item is refused if it helps us reach our goals.
Please stop by and join the "Auction for Little Yorkie Rescue" group page. Than ""Like & Share" with your Facebook friends and family. Be sure to stop by during auction time and support the rescue. We are always in need of auction items, if you would like to make a donation of items to auction off please contact us via Private Message / PM on our auction page.
Important: Little Yorkie Rescue is a Foster Only Rescue. There is no facility for you to view the available recues. Please DO NOT show up at the home of the founder/owner unannounced, Thank You!!
Click (HERE) to view the Adoption Process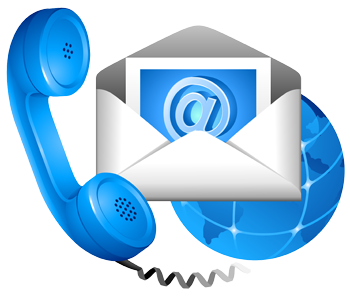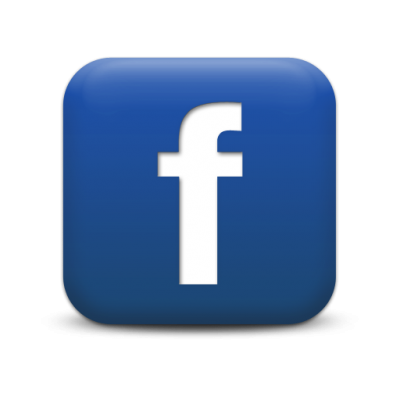 Donations can be made through PayPal or any Major Credit Card. Any and all donation are always appreciated. Please click on the PayPal Donate button below. You will be redirected to PayPal to finish the process. Thank You !!
Fund Raisers;
When the money runs out we have to find ways to get the bills paid. Vetting for numerous animals is costly which is why we must find ways to raise money. We need you, to make it work and we need ways to raise the money so that we can continue doing what we do and save lives. So, we are always coming up with ways to find the necessary funding to keep LYR up and running. Please try to take part in our fund raising events and if you have an ideas that you think would generate funding please email us. Fund raising is very important and very much needed. Once again all donations go directly to our primary veterinarian for current and future vetting cost and to the every day needs of our those rescues in our care. Also, we are always looking for idea to raise funding and are open to any suggestions.
Other Donation Options;
Little Yorkie Rescue is a non profit organization, we are a home based rescue and we rely solely on donations. That being said we understand that while your heart is in the right place not everyone has the means to donate via PayPal or may not feel comfortable sending funds to an unknown rescue.. If you wish to make a monetary donation to help us provide the proper care for these precious Yorkies and other small breed dogs in our care please do so by sending it directly to our primary vet care facility Porter Pet Hospital of North Olmsted, OH in care of Little Yorkie Rescue. You can obtain their information by emailing us at littleyorkierescue@yahoo.com.
Save a Pup Can Drive;
One way that you and your family can help generate funding for Little Yorkie Rescue all year round is to save your aluminum cans. Recycling is a huge part of our daily lives and can do so much to help our environment. Which in return can do so much to save the life of not just one pup but the continued care of all of the pups that enter our doors. It does not take much time or effort to recycle and the results of those efforts can generate funding that will go toward current and all future vetting of those rescues who we take in and provide a temporary home and vetting until we can find the perfect forever home for. If you are a person or family who already takes part in saving our planet by recycling why not also take part in saving a life of so many pups that are in need of our help.
Send your donations to littleyorkierescue@yahoo.com or by using the PayPal link above.