Update: LYR is

CLOSED

to intake. We are not taking in any animals until further notice.
Meet Daisy, Our Special Needs Pup
DONATIONS FOR HER MEDICAL NEEDS/SURGERIES AND AFTER CARE ARE VERY MUCH NEEDED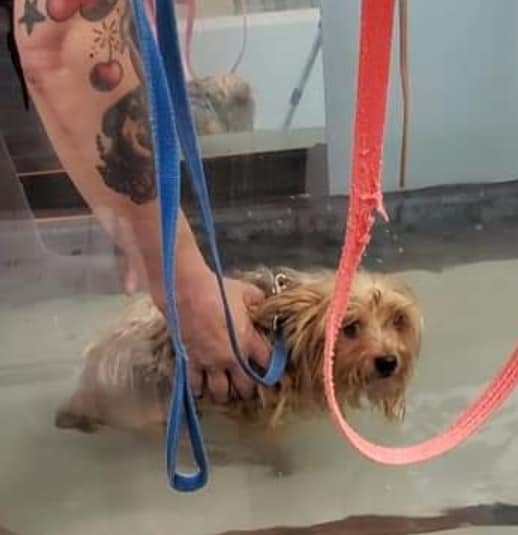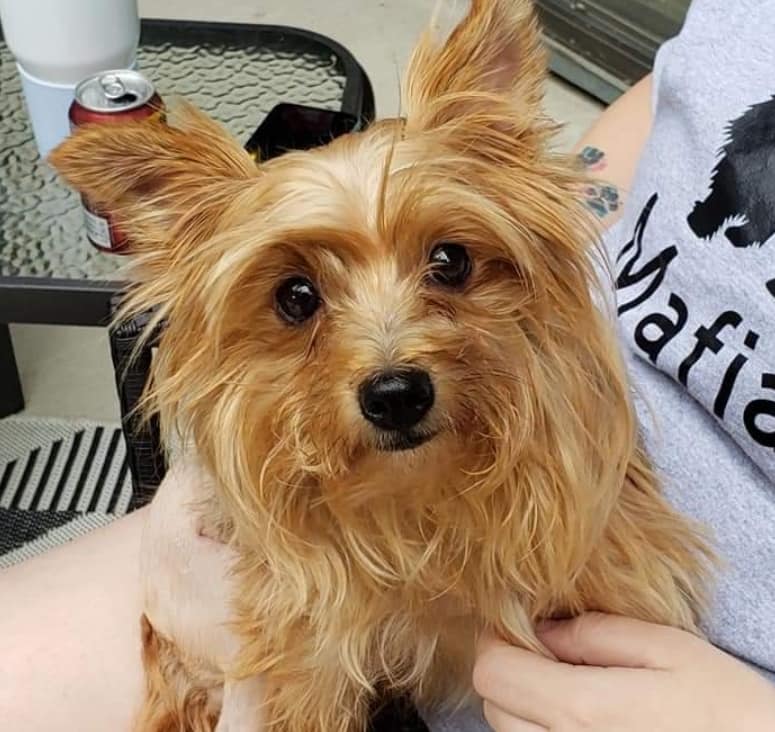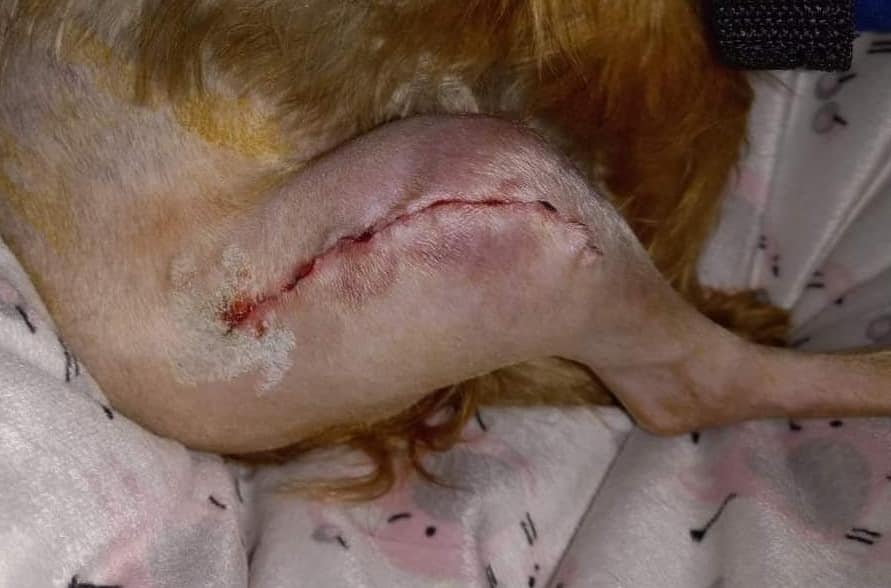 Important
Little Yorkie Rescue is a Foster Only Rescue. There is no facility for you to view the available recues.
Please DO NOT show up at the home of the founder/owner unannounced, Thank You!!
Click (HERE) to view the Adoption Process
Daisy came to us from a breeder, born from one of their own. A breeder who was unwilling to provide the help that she needed to be a normal dog or to do the every day things needed to live a normal life. She was born with severe issues that made her unable to walk on her own let alone to be used as a breeder, but they is exactly what they did. Knowing that she would never be able to walk without assistance, she was cage bound and used for profit. She was unable to use her hind legs or deteriorating muscles to labor which led to her having several Cererians in order to deliver her puppies then left to care for them as best she could.
Since being surrendered to LYR she has been seen by our vet, had x-rays that shows the severity of her femur, knees and muscle damage that has been done after she was refused the help she needed. She has been diagnosed with a severe case of neglect which led to the continued deterioration of her bird defect. She has now had her first of two surgeries to correct the issuesand is being seen three times a week for PT to help her learn to walk, which she has never been able to do and never would without the caring followers of LYR who have donated and who have supported our auction page in order to raise fund toward her medical expenses. Both the surgery and PT are very costly, just her PT is costing 1K per week and we here at LYR feel that Daisy is worth every penny. She is young and deserves a chance to be able to live a healthy, happy life. Unfortunately LYR has had to pause our intake of any other surrenders while we concentrate on Daisy's surgeries and physical therapy (PT). Daisy's surgeon wants to wait until the end of August, beginning or September to do the second surgery. He looked at me and said, "She has had pain all her life so, lets let her be a dog before we put her in more pain". (Update: Daisy's second surgery is scheduled for Oct. 17th, 2022).
Hopefully by the end of September we will be able to start taking in rescues again but until we raise the funds to cover the existing vet bills and funds for Daisy's second surgery and PT we will have to continue to put intake on hold .
We here at LYT and Daisy wants to personally thank each and every one of you who have donated in some form or another for all the donations to the auction to help fund her tremendous medical bills. We ask that you Please continue your support so that we can give Ms. Daisy the life that she deserves. (Please follow Daisy's progress on our Facebook page.)
Ways that YOU can Help the Rescue
Donations can be made through PayPal with any Major Debit or Credit Card. Any and all donation are always appreciated. Please click on the PayPal Donate button below. You will be redirected to PayPal to finish wit your Donation. Thank You !!
Other Donation Options
Little Yorkie Rescue is a non profit organization, we are a home based rescue and we rely solely on donations. That being said we understand that while your heart is in the right place not everyone has the means to donate via PayPal or may not feel comfortable sending funds to an unknown rescue.. If you wish to make a monetary donation to help us provide the proper care for these precious Yorkies and other small breed dogs in our care please do so by sending it directly to our primary vet care facility Porter Pet Hospital of North Olmsted, OH in care of Little Yorkie Rescue. You can obtain their information by emailing us at littleyorkierescue@yahoo.com.
Fund Raisers
When the money runs out we have to find ways to get the bills paid. Vetting for numerous animals is costly which is why we must find ways to raise money. We need you, to make it work and we need ways to raise the money so that we can continue doing what we do and save lives. So, we are always coming up with ways to find the necessary funding to keep LYR up and running. Please try to take part in our fund raising events and if you have an ideas that you think would generate funding please email us. Fund raising is very important and very much needed. Once again all donations go directly to our primary veterinarian for current and future vetting cost and to the every day needs of our those rescues in our care. Also, we are always looking for idea to raise funding and are open to any suggestions.